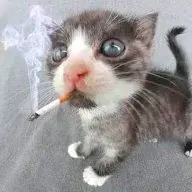 5,397
1,717
CPU

Ryzen 5 2600x
Dissipatore

stock
Scheda Madre

ROG STRIX B450-F GAMING
HDD

1TB Toshiba, Toshiba TR200 240 GB
RAM

Corsair DDR4 3000 Mhz 2x8 GB
GPU

GeForce GTX 750Ti 2gb
PSU

Seasonic Focus Gold 450W
Case

BitFenix Neos
OS

Fedora 33
Ci ho pensato, sono arrivato a var/log, ma non so quale aprire di quei tanti files
-p, --priority=
Filter output by message priorities or priority ranges. Takes either a single numeric or textual log level (i.e. between 0/"emerg" and
7/"debug"), or a range of numeric/text log levels in the form FROM..TO. The log levels are the usual syslog log levels as documented in
syslog(3), i.e. "emerg" (0), "alert" (1), "crit" (2), "err" (3), "warning" (4), "notice" (5), "info" (6), "debug" (7).