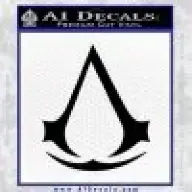 60
2
CPU

fx6300
Scheda Madre

asus m5a97 evo r2.0
HDD

western digital caviar blue
RAM

corsair vengeance 1600mhz 2x4gb low profile
GPU

Sapphire r9270x vapor x
Monitor

Yashi Crystal 24" full hd
PSU

Thermaltake berlin
Case

Cooler Master k380
OS

Windows 10
Hi everyone, finally I managed to have a successful installation of Niresh's Yosemite Zone 10.10.1 on my AMD configuration with this specs :
Mobo:
Asus M5A97 EVO r2.0
CPU:
AMD FX6300
GPU:
Sapphire Radeon r9 270x vapor x
HDD:
Western Digital Caviar Blue 1tb
Ram:
8gb 1600mhz corsair vengeance


I boot with /amd npci=0x2000 -v and the installation has completed successfully but when the PC restarts and when I boot with npci=0x3000, computer shows me a grey screen with an infinite spinning beachball cursor. I can only enter Yosemite in safe mode whit boot flag "-x". I tried lots of boot flags include "GraphicsEnabler=No" and the result is always the same grey screen. I've set the uefi bios disabling Vtd, turning on AHCI and so on without result. When I boot in Verbose mode with bootflag "-v" the black screen with white signs shows me after PCI configuration :


"Warning: IOPlatformPluginUntil : GetCPUIDInfo: this is an unknown CPU model 0x3a
--Power management may be incomplete or unsupported"
Please help me