Shadow of the Tomb Rider Mod
Rieccomi con un nuovo e particolare progetto che realizzerò con la preziosa collaborazione di Mayhem Modz e Drako.it.
Vediamo fino a che punto riusciamo a rendere unico questo vero e proprio bestione targato Phanteks!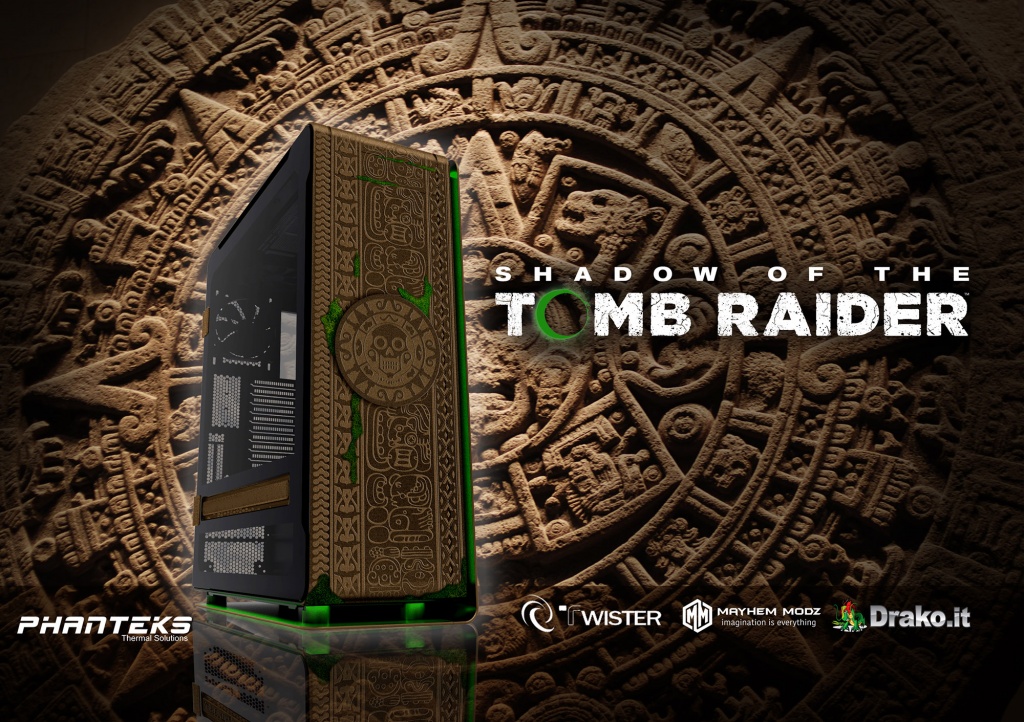 Hardware:
Case: Phanteks Enthoo Elite
CPU: Intel Core i9-9980XE
Motherboard: Asus ROG Rampage VI EXTREME OMEGA
GPU: 2x Asus ROG Strix RTX 2080 Ti O11G
Ram: ?????
PSU: Corsair HX1200i
Cooling: Full custom EK Water Blocks
Diamoci dentro!​
Post automaticamente unito:
In attesa delle foto delle prime fasi, vediamo di stuzzicare la curiosità con questa breve intro dal ritmo tribale!
​
Ultima modifica: