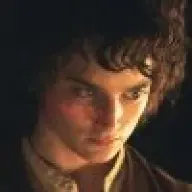 177
8
CPU

Intel Core i5-2500K 3.30GHz Socket 1155 95W
Scheda Madre

MSI Z77A-GD65 (G3)
Hard Disk

Samsung Serie 830 128GB
RAM

G.Skill TridentX F3-2133C9D-16GTX (2x8GB)
Scheda Video

NVIDIA GeForce GTX 690
Monitor

Asus VG278H FullHD 27"
Alimentatore

Thermaltake Toughpower XT 775W 80plus
Case

Thermaltake Element G ATX Nero
Sistema Operativo

Windows 7 Professional 64 Bit
Salve, visto la morte della discussione su HB2.5 e l'aggiornamento al 3.0 apro questa discussione per confrontarci e fare una classifica delle VGA più performanti del forum! Basta possedere Heaven Benchmark 3.0, CPU-Z, GPU-Z, e un pc con una VGA, ovviamente

Link download Heaven Benchmark 3.0
Link download GPU-Z
Link download CPU-Z
Il regolamento è semplice, ovvero 3 test con 3 preset diversi, i test sono suddivisi per fasce di potenza in questo modo:
Extreme: Nvidia 5xx, 6xx, Ati 7xxx
Very High: Nvidia 4xx, 5xx, Ati 5xxx, 6xxx (Escluse Ati 6570, Nvidia 550 che vanno in Low)
Low: Tutte le altre
Inoltre chi ha una VGA troppo potente ma vuole comunque provare i preset di basso livello per mettersi alla prova può provare ad entrare nel "Best of All" della classifica, ovvero il punteggio più alto di sempre nella classifica, qualunque sia la fascia di potenza.
Ovviamente chi ha una scheda poco potente ma riesce a spingerla a livelli estremi e raggiungere i preset più alti può farlo, e verrà messo nella normale classifica, mentre chi da una fascia più alta scende ad una più bassa potrà lottare solo per il "Best of All" e non per la classifica!
| | | | |
| --- | --- | --- | --- |
| | Extreme | Very High | Low |
| DirectX | 11 | 11 | 9 |
| Tasselation | Extreme | Moderate | Disabled |
| Shader | High | Medium | Medium |
| Anisotropy | 16x | 4x | 2x |
| Anti-Aliasing | 8x | OFF | OFF |
| Full Screen | ON | ON | ON |
| Resolution | 1920*1080 | 1920*1080 | 1280*720 |
E pubblicare il risultato nel seguente modo:
Nick dellautore
|
punteggio
|
distributore (gaiward ecc...), modello VGA e frequenza di clock (OC)
|
cpu e frequenza di clock cpu
|
driver
|
Link
PHP:
[b]Nick  dellautore[/b] | [color="Red"][b]punteggio[/b][/color] |  [color="RoyalBlue"][b]distributore (gaiward ecc...), modello VGA e  frequenza di clock (OC)[/b][/color] | [color="SeaGreen"][b]cpu e  frequenza di clock cpu[/b][/color] |  [color="Olive"][b]driver[/b][/color] | [b][url="indirizzo  immagine"]Link[/url][/b]
E postate gli screen secondo questi criteri:

1)Punteggio del benchmark in formato html (quello che si salva alla fine del test) aperto nel browser per interno, con sia punteggio che settaggi visibili
2)CPU-Z aperto sulla scheda della CPU
3)

GPU-Z aperto

Bene sapete tutto, adesso provate a scalare la classifica!

--->>> CLASSIFICA <<<

---

EXTREME PRESET


Best of ALL

:

Merluz | 3430 | SLI 2X Gigabyte GTX TITAN 837 (boost 1019)/1500 | Intel 3930K @4.7ghz 1.32v | Forceware 314.21 | LINK
iFr0z3n

|

2774

|

2xSapphire HD 7970 @ 1230 1700

|

Intel Core i7-3930K @ Stock

|

12.11 Beta 11

|

Link
>> SINGLE VGA:

- ak1lle

|

2067

|

Gigabyte 7950 OC @1200/1500

|

i5 3450 @3.5GHz

|

12.11

|

Link
-mooß | 1623 | ASUS DC2 AMD Radeon 7870 OC 1300/1312 | i5 3450@Default | Catalyst 12.11 | Link
-capitanouncino

|

1426

|

MSI GTX 680 Lightning @ 1371 1741

|

Intel Core i5-3570K @4.50ghz

|

310.70

|

Link
-_chiccolino_|

1422

|

Gainword

GTX 680 @ 1231 1747 | i7 3770k @ 4.8 | 310.33beta | ImageShack® - Online Photo and Video Hosting
-LoreEnzo96 | 1329 |

MSi GTX 670 PE/OC 1192mhz(boost 1270)/1752mhz

|

i5 2500K @4200mhz

| 310.70 | View image: Immagine -Andr3 22

|

1325

|

X2 EVGA GTX 680 classified @ 1220/1286

|

I7 2600K @4.6ghz

|

Nvidia 310.33

|

Link


-black1995

|

1324

|

gtx680 asus dcII +160 +500

|

i5 3570k @ 4,2Ghz

|

306.97

|

Link
- RAULES009 |

1315

|

MSi GTX 670 PE/OC 1165mhz(boost 1243)/1880mhz

|

i5 3570k @ 4,4Ghz

| 313.96

| link
-N3RO_RE | 1302 | MSI GTX 670 PE OC 1155/1233 @ 69280Mhz | i5 3570k @4,5Ghz | 310.90 | link
-Kayne92 | 1282 | Gigabyte 7950 windforce 3x core 1200 mem 1580 | i7 2600k @5,2ghz | 8.982.7.0 | Link
-Pippogtx

|

1260

|

EVGA gtx 670 @GPU+170/Memory+370

|

Intel i7 3770k 4200MHz

|

NVidia 301.42

|

Link -valentone_94 |

1258

|

Asus GTX 670 Direct CU II +160/+500

|

i5 2500k @ 4.0GHz

|

304.79

|

Link


-Hitsu91

|

1248

|

Sapphire HD7950 Vapor-X 1150/1500(OC)

|

i5 2500k @4,2Ghz

|

12.8

|

Link
-pippo86lp|

1235

|

ASUS GTX 670 DIRECTCU ii 1101 / 1852 | i5 2500k @4.8ghz | 310.70 BETA | link
-Mrco

|

1232

|

EVGA gtx 670sc @+117/+301

|

Intel i7 2600k 5.0Ghz

|

NVidia 304.79

|

Link
-gyca_94

|

1168

|

ASUS GTX 670 Direct CUII 1099/1527

|

Intel i5-2500K@Default

|

301.42

|

Link
-Dante_87 | 1127 | Xfx Radeon HD7950 OC 1200/1500 | Intel i7-2600K@5.0 Ghz | Catalyst 8.97 - 7900 MOD | Link-
-mooß | 1095 | ASUS DC2 AMD Radeon 7870 OC 1300/1312 | i5 3450@Default | Catalyst 12.11 | Link -GoLDii3

|

1090

|

Sapphire HD 7870 @1265/5460

|

Intel i5 3570K @4.4 GHz

|

12.11 Beta8

|

Link -Sanctified

|

909

|

MSI Twin Frozr R7850 @1050/1450MHz

|

Intel Core i5 750 @4.0GHz

|

Catalyst 12.8

|

Link
-

ndwolfwood

|

907

|

EVGA GTX660 SIG2 @1122/1602MHz

|

i5-2500 @4.0GHz

|

310.90

| Link
-Buccolieri96 | 697 | Palit GTX 470 795/1900 mhz |

AMD Phenom II X4 955 @ 4.00Ghz

|

301.42

| Link -cantalice93 | 696 | Asus Reference 6950@6970(shaders) @840/1325 | Intel i5-3570K @4.50 Ghz | 12.8 | Link -antotuning | 694| Gigabyte GTX 560 TI 900/1000@

980/1080

| AMD FX-6100@4200 | 301.42|

Link

Mau9000

|

691

|

Asus GTX560ti DirectCuII Top 900/1050 @ +50/+25

|

Intel i5-2500@Default

|

NVidia 306.02

|

Link lordzephyr

|

531

|

Sapphire HD7770 Ghz Ed. @Stock

|

AMD Phenom II X4 945 @3.3Ghz

|

Catalyst 12.4

|

Link >> SLI/CROSS:

iFr0z3n

|

2774

|

2xSapphire HD 7970 @ 1230 1700

|

Intel Core i7-3930K @ Stock

|

12.11 Beta 11

|

Link
Andr3 22 | 2595 | 2x EVGA GTX 680 Classified +100/+500 | Intel i7-2600K @4.6 Ghz | Nvidia 306.97 | Link
Sankumatzo

|

2559

|

EVGA GTX 690@OC - Core +194Mhz Memory +637Mhz

|

i5-2500k@4.2Ghz

|

306 Beta

|

Link davide serafin

|

2391

|

GTX 690 @ +100 +500

|

2600k @ 4.5

|

306 Beta

|

Link

-

Dante_87 | 2218 | 2x Xfx Radeon HD7950 OC 1200/1500 | Intel i7-2600K@5.0 Ghz | 8.97 - 7900 MOD | Link
- Andr3 22

|

2213

|

X2 EVGA GTX 680 classified @ 1110/1176 (stock OC)

|

I7 2600K @4.4ghz

|

Nvidia 306.97

|

Link

-

Er Barabba

|

1650

|

SLI Gainward

GTX 580 Phantom @ Stock

|

i7 950 @ Stock

|

295.73

|

Link


VERY HIGH PRESET



Best of ALL

:

_chiccolino_|

3418

|

Gainword

GTX 680 @ 1231 1747 | i7 3770k @ 4.8 | 310.33beta | ImageShack® - Online Photo and Video Hosting

>> SINGLE VGA:

_chiccolino_|

3418

|

Gainword

GTX 680 @ 1231 1747 | i7 3770k @ 4.8 | 310.33beta | ImageShack® - Online Photo and Video Hosting
Sanctified | 1833 | MSI Twin Frozr R7850 @1050/1450MHz | Intel Core i5 750 @4.0GHz | Catalyst 12.8 | Link
cantalice93 | 1695 |

Asus Reference 6950@6970(shaders) @840/1325

|

Intel i5-3570K @4.50 Ghz

| 12.8 | Link
Gregory House | 1589 | Sapphire AMD Radeon 6950 OC 910/1270 |

i5 3450@Default

| Catalyst 12.6 | Link
Truly

|

1589

|

Sapphire ATI 6950@6970 860/1375

|

AMD FX8320 3,5Ghz@TurboMode 4,00Ghz

|

Catalys 12.10

|

Link
Mau9000 | 1573 | Asus GTX560ti DirectCuII Top 900/1050 @+50/+25 | Intel i5-2500@Default | NVidia 306.02 | Link
fenix_94 | 1487 | ASUS GTX 560 DirectCUII Top +50 clock/+100 memory clock | i5-2500k 4.3Ghz | 306.2 |

Link


antotuning | 1446| Gigabyte GTX 560 TI 900/1000@Default | AMD FX-6100@4300 | 301.42|

Link


Buccolieri96 | 1402 | Palit GTX 470 795/1900 mhz |

AMD Phenom II X4 955 @ 4.00Ghz

|

301.42 | Link
G1 SNIPER |

1296

|

SAPPHIRE 5870 VAPOR X 2GB 850-1200

|

INTEL i5 3570K @ 3.4 GHZ

|

13.4

|

Link
HITL |

1268

|

Gigabyte GTX 460@ 892mhz - 2000mhz

|

AMD Phenom II x4 970@ 4ghz

|

301.42

|

Link



>> SLI/CROSS:


1°

----------

2°

----------

3°

----------

LOW PRESET



Best of ALL

:

_chiccolino_|

6828

|

Gainword

GTX 680 @ 1231 1747 | i7 3770k @ 4.8 | 310.33beta |Imageshack - ungineheavenlow.jpg

>>

SINGLE VGA:



- _chiccolino_|

6828

|

Gainword

GTX 680 @ 1231 1747 | i7 3770k @ 4.8 | 310.33beta |Imageshack - ungineheavenlow.jpg
-pippo86lp|

5672

|

ASUS GTX 670 DIRECTCU ii 1101 / 1852 | i5 2500k @4.8ghz | 310.70 BETA |link
-Irendul

|

3474

|

Sapphire 7850 @1100/1400

|

AMD FX-4170 @4700mhz

|

Catalyst 12.11

|

Link
-Buccolieri96 | 2964 | Palit GTX 470 795/1900 mhz |

AMD Phenom II X4 955 @ 4.00Ghz

|

301.42

|

Link

>> SLI/CROSS:


1°

----------

2°

----------

3°

----------



---------- Post added at 03:54 ---------- Previous post was at 03:43 ----------





Il resoconto di Heaven Bench dice che la GPU è quella del sandy non so perchè, ma non è vero xD

Extreme Preset

Sankumatzo

|

1229

|

Shappire ATI Radeon 7970 OC 1100/1500

|

Intel i5-2500K@Default

|

Catalyst 12.4

|

Link Very High Preset Sankumatzo

|

1946

|

Shappire ATI Radeon 7970 OC 1050/1450

|

Intel i5-2500K@Default

|

Catalyst 12.4

|

Link

Low Preset

Sankumatzo

|

4527

|

Shappire ATI Radeon 7970 OC 1075/1475

|

Intel i5-2500K@Default

|

Catalyst 12.4

|

Link
Ultima modifica da un moderatore: