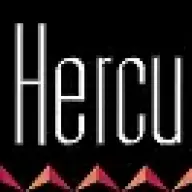 1,640
126
CPU

PC1 Intel Core i7 4930K-PC2 Intel core i7 3820
Scheda Madre

PC1 Asrock x79 extreme4 PC2 Gigabyte X79-UD3
HDD

PC1 Western digital 320gb buffer 16mb + 2x Seagate Barracuda 500 gb buffer 32mb-PC2 WD Caviar 500gb
RAM

PC1 16GB quadchannel 7-8-9-24 1600mhz G-Skill /PC2 16gb totali ddr3 1600 mhz COrsair Vengeance
GPU

PC1 Gigabyte G1 Gtx 980ti ,PC2 Sapphire radeon hd 7970 toxic edition LB 6gb
Audio

PC1 Asus Xonar DX- PC2 Creative Sb audigy SE
Monitor

PC1 Asus 24" Fullhd hdmi-PC2 Samsun 22" FullHD
PSU

PC1 XfX 850w core edition-PC2 Corsair CX 750W
Case

PC1 Corsair carbide 300r-PC2 Corsair Carbide 400r
OS

PC1-PC2 Windows 10
Prime schede madre socket am3+ di casa asrock:
890FX Deluxe5
ASRock > Products > 890FX Deluxe5
Product Specifications
ASRock DuraCap (2.5 x longer life time), 100% Japan-made high-quality Conductive Polymer Capacitors
Supports Dual Channel DDR3 1866(OC)
Supports ATI™ Quad CrossFireX™ , 3-Way CrossFireX™ and CrossFireX™
2 x Front USB 3.0, 2 x Rear USB 3.0, 8 x SATA3, 2 x IEEE 1394
Dr. Debug, Power/Reset/Clear CMOS Switch with LED
Supports XFast USB, AXTU, UEFI, Instant Boot, Instant Flash, APP Charger, SmartView, Turbo UCC
7.1 CH HD Audio with Content Protection (Realtek ALC892 Audio Codec), THX TruStudio PRO™ and Premium Blu-ray audio support
GeneralCPU
- Support for Socket AM3 processors: AMD Phenom™ II X6 / X4 / X3 / X2 (except 920 / 940) / Athlon II X4 / X3 / X2 / Sempron processors
-
Supports 8-Core CPU
- Supports UCC feature (Unlock CPU Core)
- Advanced V8 + 2 Power Phase Design
- Supports CPU up to 140W
- Supports AMD's Cool 'n' Quiet Technology
- FSB 2600 MHz (5.2 GT/s)
- Supports Untied Overclocking Technology
- Supports Hyper-Transport 3.0 (HT 3.0) Technology
Chipset
- Northbridge: AMD 890FX
- Southbridge: AMD SB850
- AMD Vision Black
Memory
- Dual Channel DDR3 memory technology
- 4 x DDR3 DIMM slots
- Supports DDR3 1866(OC)/1800(OC)/1600(OC)/1333/1066/800 non-ECC, un-buffered memory
- Max. capacity of system memory: 32GB
*
*
Due to the operating system limitation, the actual memory size may be less than 4GB for the reservation for system usage under Windows® 32-bit OS. For Windows® 64-bit OS with 64-bit CPU, there is no such limitation.
BIOS
- 32Mb AMI UEFI Legal BIOS with GUI support
- Supports "Plug and Play"
- ACPI 1.1 Compliance Wake Up Events
- Supports jumperfree
- SMBIOS 2.3.1 Support
- CPU, VCCM, NB, SB Voltage Multi-adjustment
Audio, Video and NetworkingGraphics
- n/a
Audio
- 7.1 CH HD Audio with Content Protection (Realtek ALC892 Audio Codec)
- Premium Blu-ray audio support
- Supports THX TruStudio PRO™
LAN
- PCIE x1 Gigabit LAN 10/100/1000 Mb/s
- Realtek RTL8111E
- Supports Wake-On-LAN
- Supports LAN Cable Detection
- Supports Energy Efficient Ethernet 802.3az
Expansion / ConnectivitySlots
- 3 x PCI Express 2.0 x16 slots (PCIE2/PCIE4 @ x16 mode; PCIE5 @ x4 mode)
- 2 x PCI Express 2.0 x1 slots
- 2 x PCI slots
- Supports ATI™ Quad CrossFireX™ , 3-Way CrossFireX™ and CrossFireX™
SATA3
- 6 x SATA3 6.0 Gb/s connectors by AMD SB850, support RAID (RAID 0, RAID 1, RAID 0+1 and RAID 5), NCQ, AHCI and "Hot Plug" functions
- 2 x SATA3 6.0 Gb/s connectors by Marvell SE9120, support NCQ, AHCI and "Hot Plug" functions
USB 3.0
- 2 x Rear USB 3.0 ports by NEC UPD720200, support USB 1.0/2.0/3.0 up to 5Gb/s
- 1 x Front USB 3.0 header (supports 2 USB 3.0 ports) by NEC UPD720200, supports USB 1.0/2.0/3.0 up to 5Gb/s
Connector
- 8 x SATA3 6.0 Gb/s connectors
- 1 x ATA133 IDE connector (supports 2 x IDE devices)
- 1 x Floppy connector
- 1 x IR header
- 1 x COM port header
- 1 x IEEE 1394 header
- 1 x HDMI_SPDIF header
- 1 x Power LED header
- CPU/Chassis/Power FAN connector
- 24 pin ATX power connector
- 8 pin 12V power connector
- CD in header
- Front panel audio connector
- 2 x USB 2.0 headers (support 4 USB 2.0 ports)
- 1 x USB 3.0 header (supports 2 USB 3.0 ports)
- 1 x Dr. Debug (7-Segment Debug LED)
Rear Panel I/O
I/O Panel
- 1 x PS/2 Mouse Port
- 1 x PS/2 Keyboard Port
- 1 x Coaxial SPDIF Out Port
- 1 x Optical SPDIF Out Port
- 6 x Ready-to-Use USB 2.0 Ports
- 2 x Ready-to-Use USB 3.0 Ports
- 1 x eSATA3 Connector
- 1 x RJ-45 LAN Port with LED (ACT/LINK LED and SPEED LED)
- 1 x IEEE 1394 Port
- 1 x Clear CMOS Switch with LED
- HD Audio Jack: Side Speaker / Rear Speaker / Central / Bass / Line in / Front Speaker / Microphone
Other Features / MiscellaneousUnique Feature
- ASRock Extreme Tuning Utility (AXTU)
- Instant Boot
- ASRock Instant Flash
- ASRock AIWI
- ASRock APP Charger
- SmartView
- ASRock XFast USB
-
Hybrid Booster
:
- CPU Frequency Stepless Control
- ASRock U-COP
- Boot Failure Guard (B.F.G.)
- Turbo 50 / Turbo 60 CPU Overclocking
- Turbo UCC
Smart Switch
- 1 x Power Switch with LED
- 1 x Reset Switch with LED
- 1 x Clear CMOS Switch with LED
Support CD
- Drivers, Utilities, AntiVirus Software (Trial Version), AMD OverDrive™ Utility, ASRock Software Suite (CyberLink DVD Suite - OEM and Trial)
Accessories
- Quick Installation Guide, Support CD, I/O Shield
- Floppy/ATA 133 Cables
- 4 x SATA Data Cables (optional)
- 2 x SATA 1 to 1 Power Cables (optional)
- 1 x Front USB 3.0 Panel
- 4 x HDD Screws
- 6 x Chassis Screws
- 1 x Rear USB 3.0 Bracket
Hardware Monitor
- CPU Temperature Sensing
- Chassis Temperature Sensing
- CPU/Chassis/Power Fan Tachometer
- CPU Quiet Fan
- CPU/Chassis Fan Multi-Speed Control
- Voltage Monitoring: +12V, +5V, +3.3V, Vcore
Form Factor
- ATX Form Factor: 12.0-in x 9.6-in, 30.5 cm x 24.4 cm
- All Solid Capacitor design (100% Japan-made high-quality Conductive Polymer Capacitors)
OS
- Microsoft® Windows® 7 / 7 64-bit / Vista™ / Vista™ 64-bit / XP / XP 64-bit compliant
Certifications
- FCC, CE, WHQL
- ErP/EuP Ready (ErP/EuP ready power supply is required)