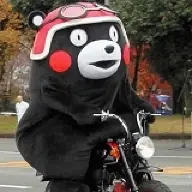 Modertrattore
Utente Èlite
8,040
2,656
CPU

i5 6400 @4.2GHz - i7 2600k
Dissipatore

Lepa Acquachanger 120 - Scythe Mugen 2
Scheda Madre

ASRock Z170M Extreme 4 beta bios bclk - MSI BB Marshal B3 di zio Marietto :V
HDD

SSD m.2 Samsung Evo - SSD Corsair Force
RAM

8GB Corsair Vengeance 2400MHz C14 - 16GB GSkill 1600MHz
GPU

Sapphire Rx 480 Nitro+ - Gainward 780 Phantom
PSU

FSP Raider 650w - Antec VPF 550w
Case

Bitfenix Phenom matx - Tavolino di vetro :V
OS

W10
Come ogni giorno oggi controllo la posta e trovo questa mail :lol::lol::lol: ...
Per ora non mi era mai arrivata...
da:

elizabeth.goss45@yahoo.com

Greetings from Elizabeth Goss,

With all due respect, I want you to read my letter with one mind and help me. I am Elizabeth Goss, The only child of late Mr and Mrs Goss, My Late father was a very wealthy cocoa dealer in Abidjan, the economic capital of Cote D'Ivoire before he was poisoned to death by his business associates on one of their outing to discuss on a business deal. When my mother died when she was given birth to me, my father took me so special because i am motherless.

Before the death of my father on 22th October, 2009 in a private hospital here in Abidjan . He secretly called me on his bedside and told me that he has a sum of USd5,500,000.00Five million five hundred thousand united states dollars left in a suspense account in a local bank here in Abidjan, that he used my name as his only daughter for the next of kin in deposit of the fund. He also explained to me that it was because of this wealth that he was poisoned by his business associates, that i should seek for a foreign partner in a country of my choice where I will transfer this money and use it for investment purpose ,such real estate agent, Am 19year old. Dear I am honourably seeking your assistance in the following ways.

1) To provide any bank account where this money would be transferred.

2) To serve as the guardian of this fund.

3) To make arrangement for me to come over to your country to further my education and to secure a residential permit for me in your country.

Moreover, i am willing to offer you 30 percent of the total sum as compensation for your effort input after the successful transfer of this fund to your nominated account overseas. I want you to help me not because of the 30 percent I want to offer you but to take me as your adoptive child and take good care of my life. Please save my life.

Hope to hear from you immediately.

Thanks And God Bless.

Best regards,

Elizabeth Goss.
Ho cercato su google qualcosa ma non ho trovato nulla :look: ... eDit: trovata xD
http://www.shareyouremails.com/read.cgi?id=1261687245
E ora: via allo spam :D ...
Quali sono le mail di spam più strane che vi sono mai arrivate ?