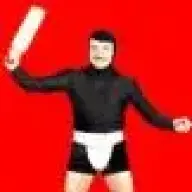 132
1
CPU

Conroe Q9550
Scheda Madre

ASUS MAXIMUS FORMULA
HDD

3 HD 2 IN RAID
RAM

2X4 GB RAM DDR2 1066
GPU

GE FORCE 275 GTX CUDA
Audio

Sound Blaster X-Fi extreme gamer
Monitor

LCD 25"
PSU

COOLERMASTER 620W
Case

ARMOR PLUS
OS

Win 7 64 BIT & Linux Ubuntu
Come da titolo vendo Videocamera Sony DCR-HC36
Nuovissima, MAI usata, ho solo caricato la batteria, l'ho accesa e cambiato la lingua impostando l'Italiano, Data ed Ora.
Dimensioni molto compatte, la differenza tra le foto sotto e quella che ho io è che la mia ha ancora tutti gli adesivi ed i cartoncini attaccati.
Mai usata perchè ho la 5D markII ed utilizzo quella.
E' un regalo che rischierebbe sicuramente di marcire in un cassetto e lo vendo per questo, non ha lo scontrino quindi e siccome me l'han portata dall'America non ho nemmeno la scatola ma ho tutto il resto, manuali, incarti, cavi cavetti, l'unico aperto è stato quello per caricarla.
Product Type Camcorder
Enclosure Color Gray
Digital Zoom 800 x
Effective Sensor Resolution 0.34 megapixels
Total Pixels 0.68 megapixels
Optical Sensor Size 1/6"
Optical Sensor TypeAdvanced HAD CCD
Min Illumination0 lux
Analog Video Format NTSC
Special Effects Sepia , Mosaic , Pastel , Monotone , Negative Art , Solarization
Image StabilizerElectronic (Super Steady Shot)
Video Head Qty 2
Digital Scene Transition Black fader , White fader , Mosaic fader , Monotone fader
Min Shutter Speed 1/4 sec
Max Shutter Speed 1/4000 sec
Shooting Modes Digital photo mode
Shooting Programs Landscape , Spotlight , Beach & ski , Portrait mode , Sports lesson , Sunset & moon
White Balance Custom , Presets , Automatic
White Balance Presets Indoor , Outdoor
Exposure ModesProgram , Automatic
Camera Flash Built-in
Main Features
Color Support Color
Still Image Format JPEG
Remote Control Standard remote control
TV Tuner None
Memory / Storage
Floppy Drive None
Media TypeMini DV
Recording Speed LP , SP
Lens System
Type Zoom lens - 2.3 mm - 46 mm - F/1.8-3.1
Focal Length 2.3 mm - 46 mm
Lens ApertureF/1.8-3.1
Optical Zoom20 x
Lens system type Zoom lens
Min focal length 2.3 mm
Lens Manufacturer Carl Zeiss
Max focal length 46 mm
Auto Focus TTL contrast detection
Filter Size 25 mm
Focal Length Equivalent to 35mm Camera 48 - 960 mm
Focus Adjustment Manual , Automatic
Zoom Adjustment Motorized drive
Additional Features
DV input Yes
Low Lux / Night Mode Yes
Digital Still Camera Function Yes
Search Modes End search
Additional Features16:9 widescreen mode , Touch-screen control
Analog to digital conversion No
Remote control Standard remote control
Software Drivers & Utilities , Sony Picture Package
Included Accessories Lens cap
Viewfinder
Viewfinder Type Electronic
Display
Type LCD display - TFT active matrix - 2.5 in - Color
Digital Player (Recorder)
Type None
Microphone
Type Microphone - Built-in
Connections
Connector Type 1 x Composite video/audio output , 1 x IEEE 1394 (FireWire/i.LINK) , 1 x USB , 1 x DC power input
Expansion Slot(s) 1 x Memory Stick Duo
Audio Input
Audio input type Microphone
Microphone type Built-in
System Requirements for PC Connection
Operating System Support MS Windows ME , MS Windows XP , MS Windows 2000
Miscellaneous
Carrying Case None
Cables Included 1 , 1 x A/V cable , USB cable
Power
Power Device Power adapter - External
Battery type - Lithium ion
Battery
Supported Battery Sony NP-FP30
Supported Battery 1 x Li-ion rechargeable battery ( Included )
Manufacturer Warranty
Service & Support 1 year warranty
Service & Support Details Limited warranty - 1 year
Viewfinder / Display
Display Form Factor Rotating
Display Format 123,000 pixels
Viewfinder Color Support Color
Environmental Parameters
Min Operating Temperature 32 °F
Max Operating Temperature 104 °F
Physical Characteristics
Width 2.6 in
Depth 4.4 in
Height 3.1 in
Weight0.9 lbs
Prezzo 90 euro

+ ss da concordare
penso sia onesto visto che è nuova e mai usata.
Se doveste trovarla a meno Piemmate.
Precedenza alla consegna a mano così la vedere e vi rendete conto di quanto sia immacolata.
Metodi di pagamento Postepay, postagiro, bonifico, paypal (+4%)
In vendita anche altrove.
Precedenza al mio prezzo
Ultima modifica: